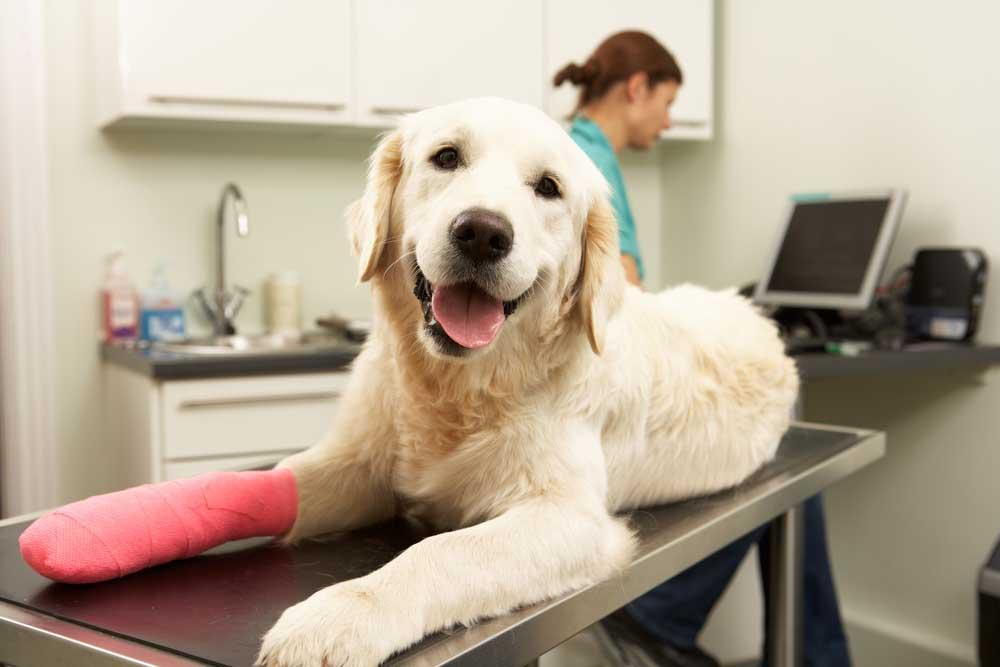 Like people, pets — mostly dogs — are prone to developing orthopedic problems. Orthopedic issues are those that involve your pet's musculoskeletal system, including his muscles, ligaments, joints, tendons and bones, which affect mobility. At The Village Vet in Baltimore, MD, we offer numerous options for pet orthopedic treatments to restore your pup's mobility and give him back the active lifestyle he enjoys. Here's what you should know about pet orthopedics.
Pet Health Problems that Require Orthopedic Care
Ligament tears are common pet injuries requiring orthopedic care. Your pup can suffer this injury when running around at the park or during playtime in your backyard. Patellar luxation, a common condition in small dogs, occurs when your pet's kneecap slips out of alignment. Arthritis and hip dysplasia are common orthopedic issues in senior dogs. Fractures can occur to any pup. In the event of fracture, our emergency vet may need to perform emergency orthopedic surgery to ease your pet's pain.
Diagnosing Pet Orthopedic Problems 
If you notice your pet is having mobility problems, schedule a checkup with our vet. We'll examine your pet, assess his movements, and conduct tests to determine what's causing the problem. Diagnostics may include X-rays, an MRI, and blood work to get an accurate diagnosis of his condition. Catching problems early on could help you avoid lengthy, expensive treatment.
Orthopedic Screening 
Our emergency vet can also screen for orthopedic issues during a pet wellness exam. We'll check your pet's bone structure, study his gait, and check for irregularities in your pet's joints to uncover hidden health issues that could pose a risk to your pet in the future.
Orthopedic Treatments
Orthopedic treatments can range from adding supplements to your pet's diet to prescription medications to orthopedic surgery, depending on the severity of your pet's condition. Ligament tears, hip dysplasia, and fractures require surgery for treatment. After surgery, your pup may need physical therapy to restore optimal mobility.
Schedule an Appointment for Pet Orthopedic Care
From pet wellness exams to emergency vet care for orthopedic surgery, The Village Vet in Baltimore, MD will help your pet stay healthy. Call us today to schedule an appointment.